See what our customers have to say about Fruiteze!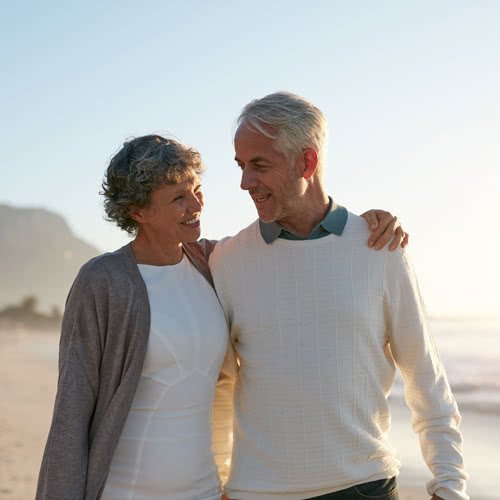 Stacy T. from El Cerrito California
Nothing less than a miracle!!!! In less than 1 week, my wife has stopped the daily regimen of 4 senakot caps, 1 ounce of cascara, strong cup of senna tea, cup of prune juice, miralax and frequent enemas. Because of her RSD her medications for the last 7 years had resulted in a non functioning digestive, elimination system. Not only is she having daily movements, but your product has literally increased her quality of life. Her energy has increased, her spirit is stronger!!!! My sister has just ordered fruiteze because of her similar condition. Your website is listed with nurses in our doctors offices to help others in need. We tell everyone about your product, it is truely a Godsend. We are expecting to cut back on the 4 tablespoons soon. Also wish to thank you for your immediate responses to our questions.
Whitney S. from Santa Barbara California
Thanks for a great product... I appreciate the great service that your company provides. The last two shipments have reached me very quickly, so thanks again. Lorraine followed up with a second order and sent another testimonial: Thanks for a great product. I would like to order another 2 containers. I appreciate the great service that your company provides. The last two shipments have reached me very quickly, so thanks again.
Jill from Knob Nobster, Missouri
This product (Fruit-Eze) has given me my life back. The products I purchased today were for my family and friends. Thank you.
F.C. from Los Angeles, California
I am absolutely grateful to Fruit Eze, Inc. for creating a product that promotes digestive health the natural way. My niece developed a hemorrhoid due to severe constipation. When the hemorrhoid ruptured, her doctor prescribed Miralax for a year! After doing my research and discovering about the bowels becoming laxative dependent, well, it downright scared me, especially since she was only 5 years old at the time! She began taking Fruit Eze a couple of months ago and it worked. Plain and simple. Now I give it to her sisters, 3 and 1. I am so happy and relieved that they are taking a product that enhances the natural rhythm of their bodies and how one can achieve health through natural means rather than the "quick fix" mentality that only leads to dependency. You have made a difference in our lives and have relieved me of so much worry and frustration, especially since it could be difficult at times for children to eat well balanced meals. Thank you very much.
Lisa from Santa Rosa California
Last year at this time a friend of mine gave me a couple jars of Fruit-Eze to counteract the effects that chemotherapy and radiation were having on me. That's how I got started on it. Now I'm in remission, and it's become a part of my daily diet in smoothies. Yum! Thank you.
Catherine from Orlando Florida
We just received our first order of Fruit-Eze and are delighted with the taste.
Mabel H. from Stamford Connecticut
Hi, my son Luke is 5 years old and has battled chronic constipation since he stopped breastfeeding. He also is a very picky eater and won't eat fruits or veggies (except for peas). He was afraid to sit on the toilet b/c he was afraid of pain and would have bms standing up. My doctor put him on Glycolax, but that created an accident in Kindergarten class. I just started giving him Fruit-Eze after school and it creates a soft bm within 2 hours. And he now sits down on toilet and says, "mom, it doesn't hurt anymore." Hint: I put it on toast and then spread (something he likes) over it so he doesn't see it (he's very finicky). I'm so excited! Thank you to the genius who invented this product.
Jerry, the Dad from Elmwood Park New Jersey
My 15 year old son was slowly developing a chronic constipation problem about six months ago. Like most 15 year olds his diet wasn't great. So, he changed his diet somewhat but didn't help. It was not getting much better and was effecting him psychologically until we tried Fruit-Eze. He's been on it for a few months, but it started working about a week or so later. Well it works. He is now very regular. Very few people can eat enough prunes, dates, and raisins to get that kind of an effect. We're telling everyone about it. THANK YOU FRUIT-EZE.